BRB
Pingineered for Growth is currently closed for enrollment.
The course is getting refreshed and update.
It will be open again March or April 2021
See you then!
Every Pin on Pinterest is an idea. A possibility.
Which is really great news for you as blogger or content creator because you are the one that puts those ideas on Pinterest!
People are on Pinterest waiting for your ideas!
We just have to make it easy for them to find your content.
That is where Pingineered for Growth comes in.
This course will help you reach a larger audience and grow your blog business!
Rank on Pinterest
The majority of engagement (aka clicks) on Pinterest happens in the search feed and related Pins. That means you need to rank on Pinterest.
There's a lot that goes into ranking and this course exists to help you earn your spot!
Growth
It's the one thing most of us have in common.
We all want it.
Perhaps you'd like to grow your email list so that you can reach and serve more people.
Maybe you want to increase the pageviews on your site to generate more income.
You've probably heard that Pinterest is a great source of free, organic traffic.
And – it is!
But you need to know how to wield it and optimize for Pinterest.
Pingineered for Growth will help you get intentional traffic from Pinterest.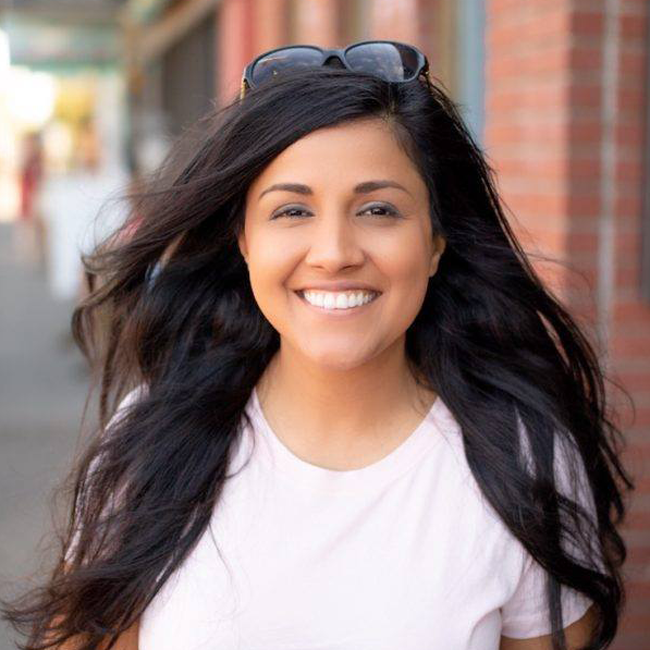 "I had been looking for a course on Pinterest for over a year before I learned about Pingineered for growth. I knew Pinterest would be a key driver to my blog but didn't know where to start or if what I had been doing all this time was right.
When I started exploring Pingineered, what struck me the most was Kristie's in-depth expertise on Pinterest, her genuine care for her audience (she's the real deal!), and her own track record with her own blog. I wanted to learn from someone who had already found success in everything they were teaching.
I immediately, without a doubt, purchased Pingineered and today I'm so glad I did. In one month, my Pinterest monthly views have 10x'd and my blog traffic has tripled by applying many of the techniques that are taught in the course. If you're looking for a course on how to grow real sustainable traffic from Pinterest from your target market, this IS the course for you."
-Sapana, realandvibrant.com
With Pingineered for Growth you will learn...
How Pinterest ranks and distributes content – we're going beyond the basics and talking about the what, whys, and how Pinterest works.
What makes content pinnable – in order to rank on Pinterest, your content needs to be the best option available.
Site optimization – it's something that's not talked about enough in the blogging world, but I believe that most of Pinterest success doesn't come from the act of you pinning. Your site needs to be optimized for Pinterest and Pinners.
Understanding Pinterest traffic – Where they're coming from, how they're getting there, and how to optimize your content for Pinners
Converting Pinterest traffic – along the same lines, there's a bonus section with two guest experts to help us convert Pinterest traffic!
The role networking plays – you might be surprised to see this here, but networking will propel your Pinterest results. This section will be available November 1st.
Designing Pins – designer or not, you can create images that get the click!
At the end of the course, you'll have a deeper understanding of the inner workings of Pinterest so that you can experience consistent traffic from Pinterest.
Plus, you won't have to worry about the latest updates and algorithms. When you go the Pingineered for Growth route – you're set up for continual success.
Yep, I need this course!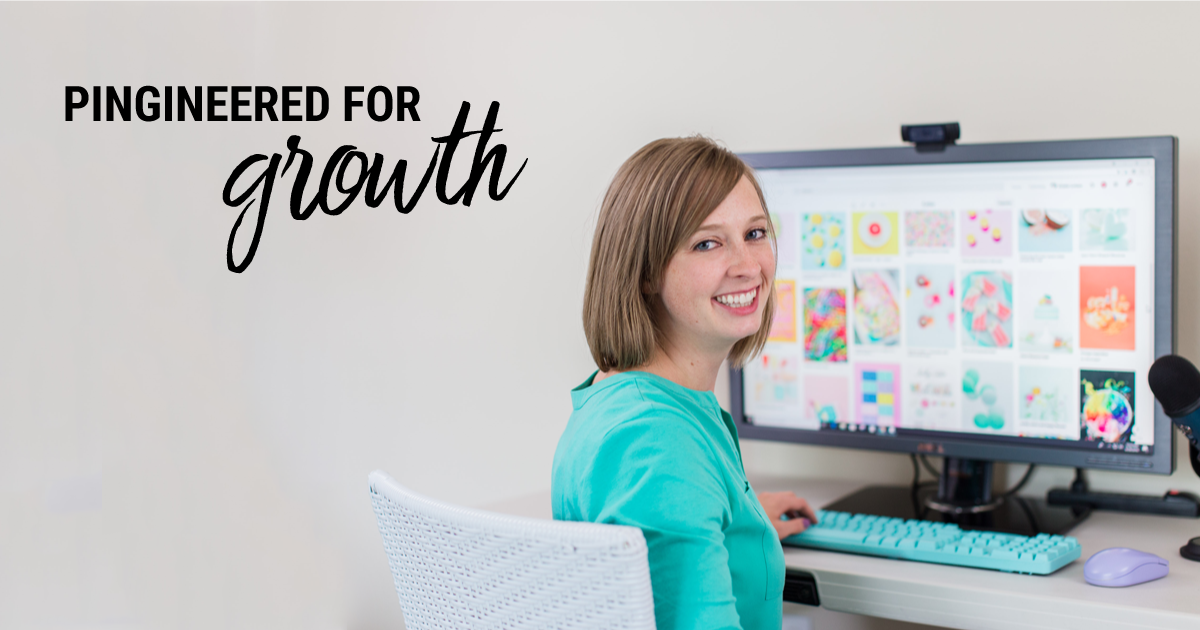 HI! I'M KRISTIE HILL
Earlier this year I was referred to as a Pinterest sleuth. After looking up the word, I realized it really does fit me well!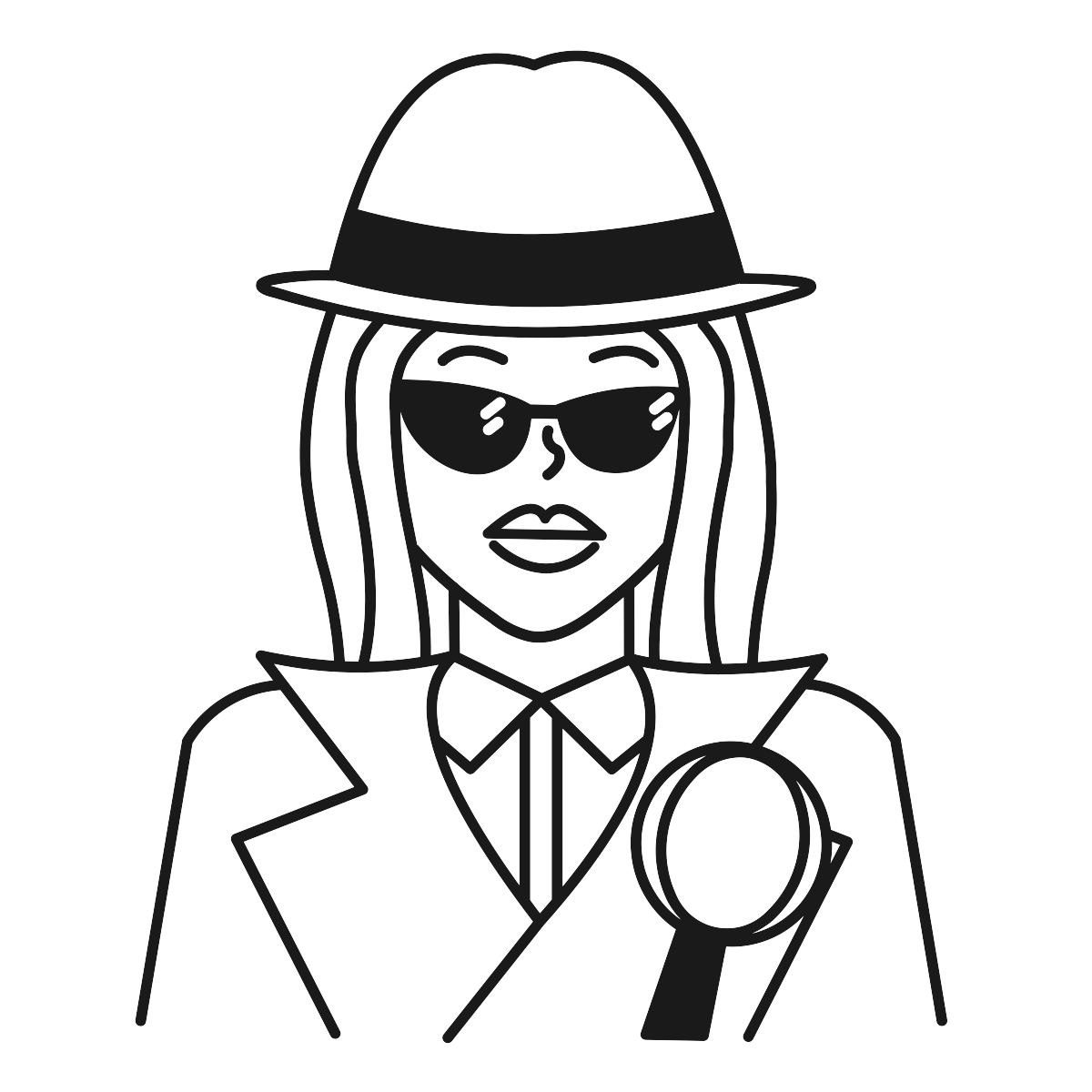 Sleuth (n) - someone who carries out a search or investigation in the manner of a detective. (v) to search or discover, track or trail
As a Pinterest sleuth, I don't just follow Pinterest best practices and hope for the best. I have spent years investigating how Pinterest works and discovering the best ways to rank on Pinterest. There's a great deal of detective work that went into building Pingineered for Growth.
Why?
Because I want you to experience consistent, organic growth from Pinterest. Without having to worry about the latest update, trick, or hack.
Pingineered for Growth gives you strategies and instructions that have been skillfully and deliberately designed for the best results.
I guess I'm more than a Pinterest sleuth – I'm a pingineer.
I'm excited to help you grow your audience with Pinterest!
You'll also hear from these guest experts!

I've brought industry experts into the course in order to give you a well rounded education on Pinterest marketing. There is so much more to Pinterest than saving to Pinterest.
Suzi will help you write better headlines.
Kory gives us tips on how to pair fonts and colors.
Emily share photography tips for any level or camera!
More guest presentations delivered regularly!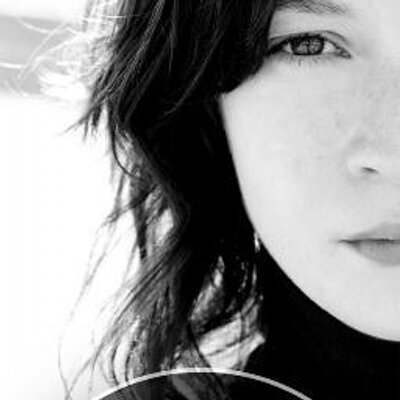 "As an experienced blogger, it's hard for me to find cutting edge information that isn't just a re-hash of what every Tom, Dick, and Harry is already saying. I read Kristie's blog and emails because her information is up to date, practical, and one of a kind! Love it!"
- Arabah, arabahjoy.com
CONVERTING PINTEREST TRAFFIC
Getting traffic from Pinterest is great - but what you do with that traffic matters even more.
Pingineered for Growth comes bundled with a whole mini course - Insights + Stats for Pinterest. You'll learn how to understand your traffic from Pinterest and set goals to convert that traffic into something more than a number!
I've also brought in industry experts to hep with conversion: Ben will shares his proven tips for increasing affiliate affiliate sales and Meera shares her expertise on getting Pinners to sign up for your email list!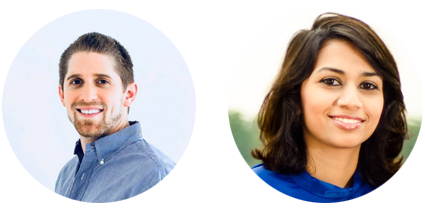 Is this for you?
If any of these describe you, then YES, this course is for you:
I want to get traffic to my site so I can grow my blog and reach my dreams, or
I don't know anything about Pinterest yet - but I want to, or
I've tried following all the Pinterest "best practices" but I'm not seeing results, or
I'm getting traffic from Pinterest already, but looking to take my business to the next level and need to reach more people
Whether you're looking to grow or just getting started, Pingineered for Growth will help you increase your traffic from Pinterest.
This course it designed for bloggers and content creators!
The course is not applicable for Pinterest VAs and Social Media Managers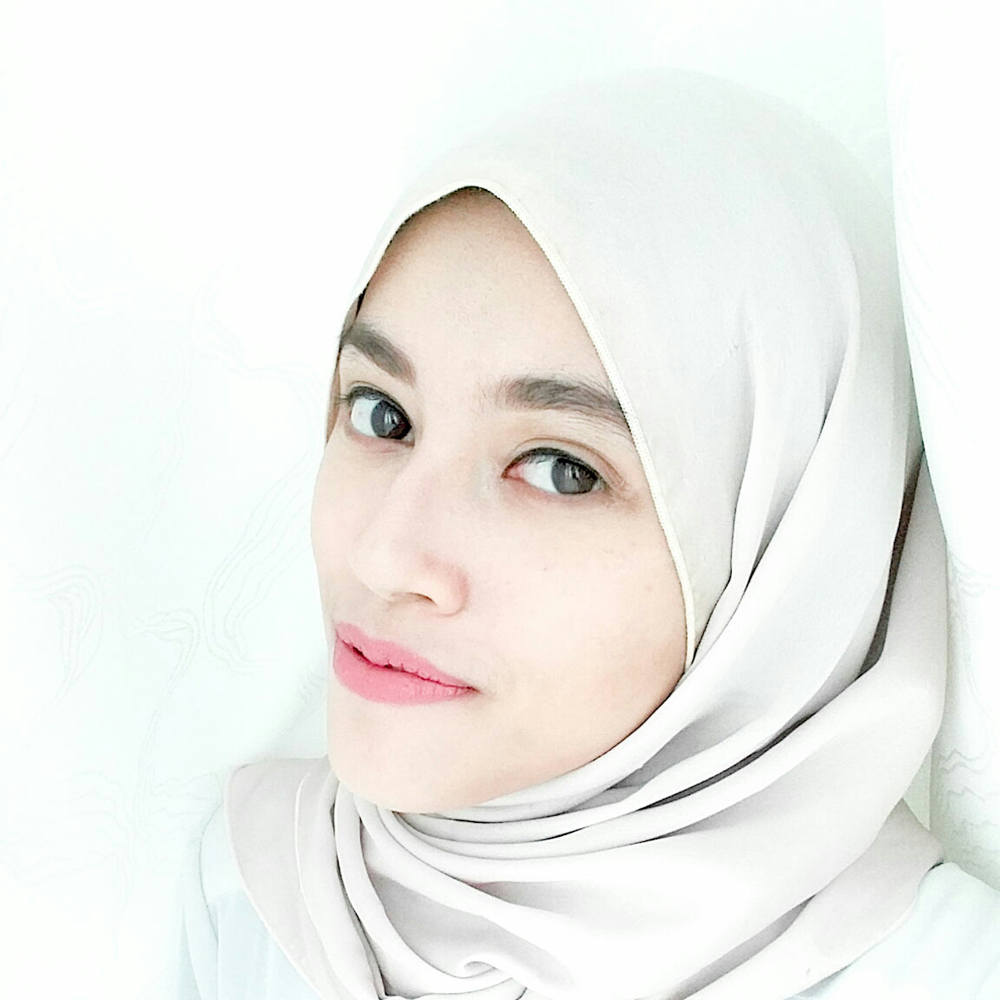 "I'm a creative entrepreneur and as someone who's been here for quite a long time, I pretty much have heard it all when it comes to Pinterest.
And then I came across Kristie and let me tell you, this woman knows her stuff and her tips are always fresh and super helpful.
I've learnt a ton and she also keeps it real - no fluff and certainly not vague. Needless to say, she's now my go-to expert when it comes to all things Pinterest!"
- Ira, goldenwhimsy.com
Frequently Asked Questions
When does the course start and finish?
Pingineered for Growth is a self-paced course. You decide when you start and when you finish.
How long do I have access to the course?
You'll have lifetime access to this course! How it's distributed may change over the years, but once you've bought it - you got it forever! Even when you've completed the course you can come back and reference any section.
Will I see instant success?
Pinterest is a search platform and it will take time to earn your spot there. Once things get rolling you'll be glad you put in the effort and time to see results on Pinterest!
What if I am unhappy with the course?
You're going to love this course! But, if you are unsatisfied with your purchase, contact us in the first 30 days and we will give you a full refund. Unfortunately, we can not offer refunds after 30 days.
What format is the course?
Most of the course lessons are video instructions, with summaries and action items following the videos. Several lessons have written, step-by-step instructions for more clarity!
Will you be updating the course?
Yes! I like to say Pinterest is in its teenage years and consequently is always changing! The course will be updated and I'll discuss updates inside the private support group.
Are there any course pre-requisits?
No, but I do recommend you have a basic knowledge of Pinterest and a blog or website already set up.
I've made two Pins only. When I run a search I never see mine. How does this magic happen?
Enroll in Pingineered for Growth and let me explains how the magic works!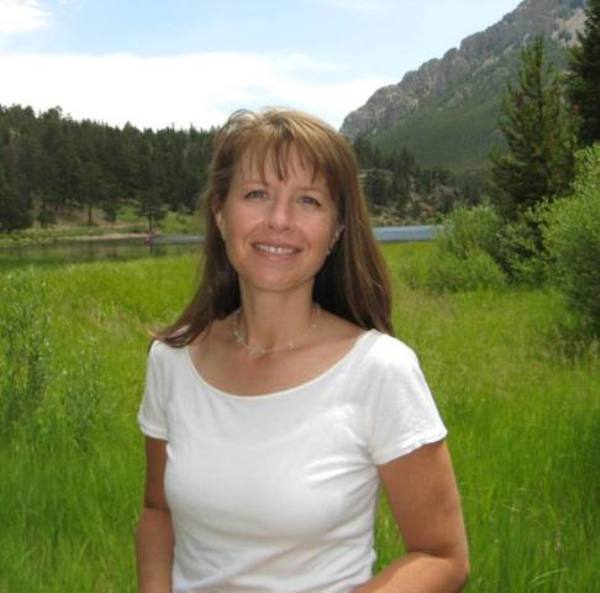 Sifting through all the blogging and Pinterest information available for newbie bloggers can be overwhelming! Then I found, Kristie Hill, my blogging guru.
Whenever I have a questions about making something happen on my blog or clarifying the next step in the process, I search her website knowing she will have exactly what I need to learn to make the next big leap.
I knew I needed to invest in a program to learn how to leverage Pinterest. After all, it is the number one tool to drive traffic to a blog and what's a blog without followers? Kristie's Pinterest emails have been full of tips, strategies and the helpful information I was looking for.
I was excited to learn she was releasing Pingineered for Growth. Kristie has a unique perspective I haven't found anywhere else and I look forward to learning her secret formula behind Pinterest marketing.
- April, shapelyways.com
Pingineered for Growth
There approximately 3,023 Pinterest courses out there, but a dearth of information on how to actually rank on Pinterest.
Pingineered for Growth goes into the inner workings of Pinterest.
You will have a deeper knowledge of Pinterest and be able to better position your content to rank and be distributed on Pinterest.
What are you waiting for?
It's time to get intentional traffic from Pinterest!
This course is closed for enrollment.